THE JERRY STEFEK MEMORIAL CRAWL FOR THE CURE – GAMEHOLE CON!
…POWERED BY DUNGEON CRAWL CLASSICS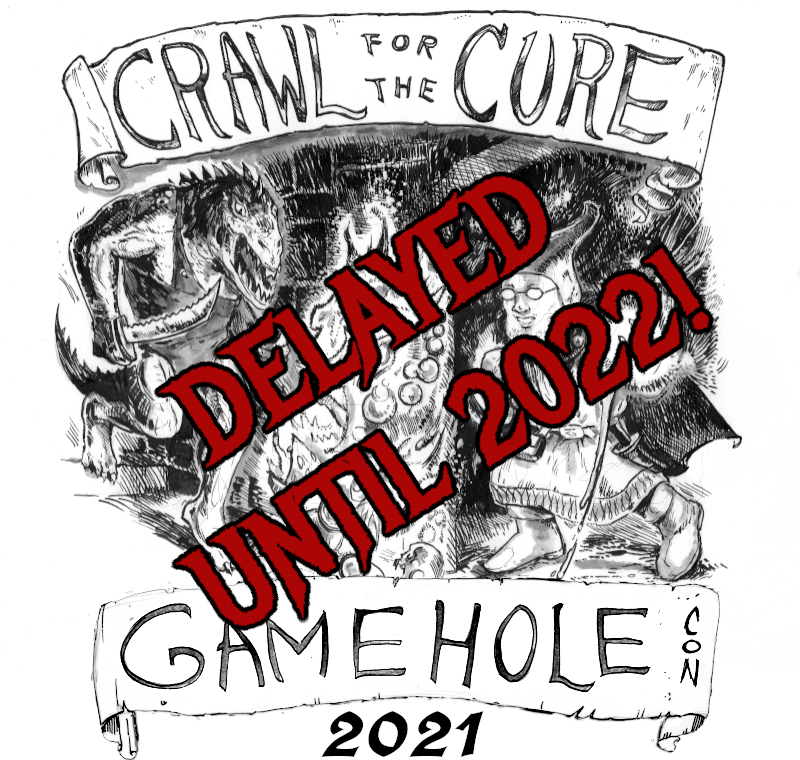 Unfortunately, due to health issues in the family of one of the organizers, we were unable to run the Crawl at Gamehole Con in 2021. We are going to shift our expanded run of the Goodman Games tournament module, The Shambling Un-Dead to Gamehole Con IX in 2022!
Since we had such an outpouring of support last year for our online event, we will make the "play-a-thon"-style event a yearly occurrence – The Jerry Stefek Memorial Crawl for the Cure – Ethermeet! We will stream on the Twitch channel DCC Mayhem to do Good in December 2021 – check back for details! All donations will go to the American Cancer Society for their Good works!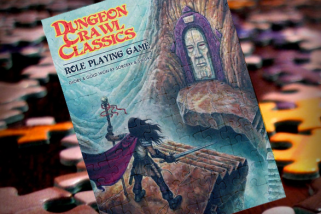 The Jerry Stefek Memorial Crawl for the Cure – Gamehole Con is a fun, live tournament event benefiting the battle for the treatments and cures for this horrible disease and providing life-saving information for victims and all individuals' needs for prevention and coping. Please join us at the extraordinary Gamehole Con event to Do Good Things in providing funding for this most worthy cause. Thank you!