Hello all! The donation links are open and our fine contributors have already answered the call! The Treasure Room has already filled with 7 contributors giving 5 Monster Donations (greater than $25) for a total hoard of $263 for the ACS! We haven't even gotten to the first official day and we're almost to $300! Thank you all!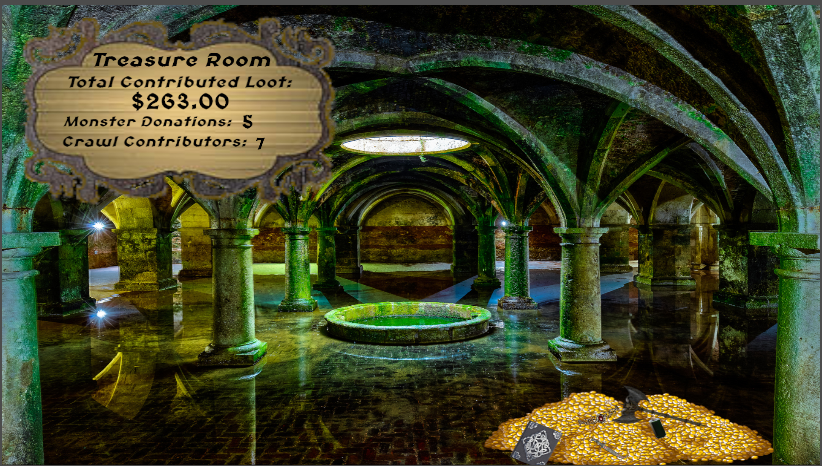 Second, we have approvals for the completed memorial token! We'll clean it up a bit, but this will be the token by Artificer Hazel with awesome artwork by Doug Kovacs and the logos of all our sponsors, Ioun Stone-style! Jerry would be well energized! Thank you to all our sponsors for allowing us to use their logos for a great commemorative for the occasion! We will mail this 2021 memorial token and the 2019 and 2020 tokens (while supplies last!) to you as a thank you for your $3 minimum pledge!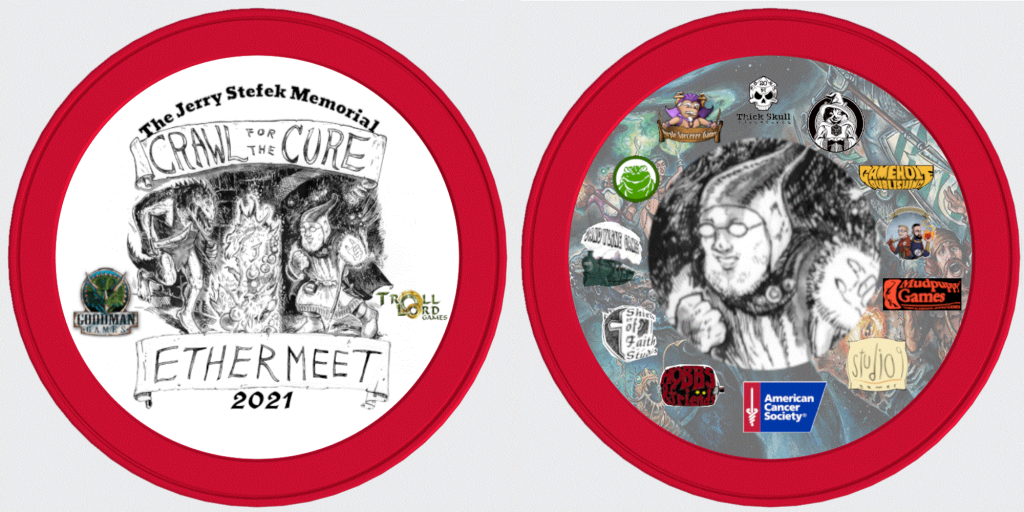 Please join us at our Twitch stream tomorrow at DCC Mayhem, December 11th, 2021 from 8 AM to Midnight to join our 4 charity live plays and contribute your dollars to help the American Cancer Society and their good works in Jerry's memory! Check the Game and Donor Raffle schedule to be sure you are watching the entertaining play and in the running for your favorite raffle prizes – they are abundant and awesome! Use your donations to inject elements in the game for judge or player to spice up the action – we're here for your pleasure!
Thank you for your support of The Jerry Stefek Memorial Crawl for the Cure: Ethermeet 2021!
Website: https://crawlforthecure.net/wpcftc/?page_id=844
Donation Page: https://crawlforthecure.net/wpcftc/?page_id=1059
#Cure